Chan, Angela Lynn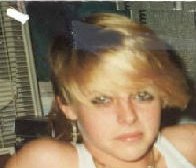 Date Missing: March 27, 1989
Angela Lynn CHAN
(DOB 1/11/1970)

On March 27, 1989 ANGELA disappeared and has not been seen or heard from since. Her vehicle was found on the north shoulder of Hwy 126 just west of the Cline Falls Bridge. The car was in good running condition, however the passenger side window had been broken out and a large rock was lying between the front seats. ANGELA was described as an attractive white female with blond hair, blue eyes who was five feet two inches tall and weighed about one hundred twenty pounds. At the time of her disappearance she was married to Bruce CHAN, an American of Chinese decent, who was a lieutenant in the U. S Marines stationed at Camp Pendelton in California.
The couple was estranged but continued an amiable relationship. ANGELA was living with her parents in Redmond and CHAN was visiting during the weekend.
On the morning of Monday March 27 ANGELA and CHAN went trap shooting. According to CHAN, after shooting, he dropped ANGELA off in front of her parents house at about 2 PM and he left to return to Camp Pendelton. Several witnesses claim they saw ANGELA's car and a female matching her description around the Cline Fall Bridge later that afternoon.
After CHAN's departure, ANGELA's parents believed she had went to Sisters to stay with a friend. On Wednesday March 29 they discovered she had never shown up at the friends house and was reported missing.
If you have any information on this case, please contact the Deschutes County Sheriff's Office at 541-693-6911