Mission Statement
Our Mission
​
Proudly serving our community by
providing superior public safety
and customer service
​
Our Values

​
EXCELLENCE
We continually improve in providing service to our community through training, self-assessment and evaluation of emerging trends in law enforcement.
​
INTEGRITY
We do the right thing. Our actions are based on honesty, ethics, and fiscal responsibility.
​
HUMILITY
We exhibit humility in our daily actions while knowing healthy confidence is vital to our mission.
​
HUMOR
Appropriate, well-timed humor can have a positive impact in our interactions with others.
​
SERVICE
Caring for our teammates and their families forms the foundation of our service ethic as we care for the members of our community and show compassion toward others.
​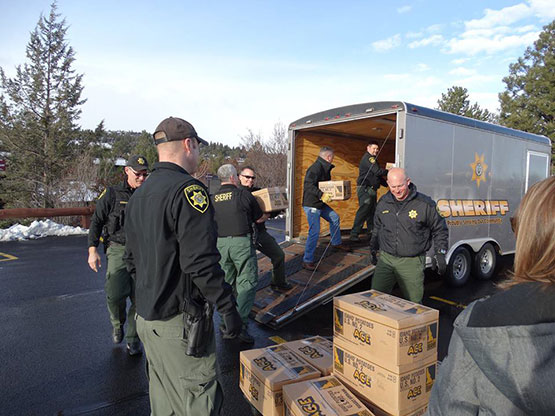 Helping SYSCO Foods & La Pine Food Baskets deliver meals
Our Vision
We will protect and enhance
the quality of life in our
community