Community Policing
"Working Together to Build a Bridge to a Better Tomorrow"
WHAT IS COMMUNITY POLICING?
It is a partnership between the Citizens and the Deputies, focused on preventing crime and improving neighborhoods.
All Patrol Deputies have proven to be a valuable liaison between the Community and other County Departments, Governmental Agencies and Legislative Representatives to achieve positive change for the Citizens of Deschutes County.
Sheriff's Deputies coordinate in each Community to identify and discuss solutions to problems related to criminal, traffic control, zoning and other issues that affect the quality of life.
WHAT ARE THE ADVANTAGES OF A COMMUNITY/SHERIFF PARTNERSHIP?
Both the Community and Deputies benefit through improved communication.
Solutions to old and new problems.
Preventing crime stops victims' misery.
Deputies have a better link to the community for problem solving.
Citizens' feeling of "being safe" enhances the quality of life.
IS COMMUNITY POLICING EASY ON CRIMINALS?
No! Deputies still make arrests and jail criminals.
HOW CAN I GET INVOLVED?
Get to know your neighbors
Start a NEIGHBORHOOD WATCH Program.
Organize POSITIVE Youth Activities.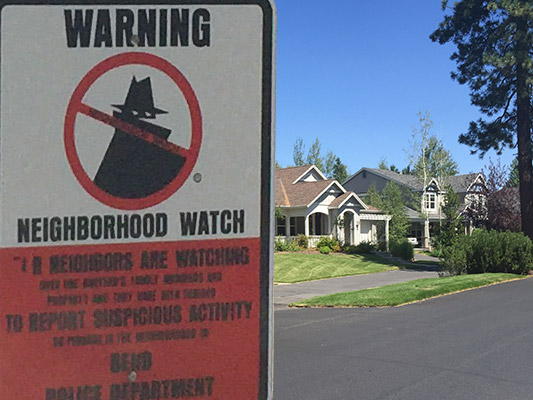 For More Information Call the Deschutes County Sheriff's Office (541) 388-6655