Before a Disaster - Emergency Preparedness for Animals
Pets are often full-fledged family members, and your family emergency plan must include them to be truly complete.
Service animals are especially important for many people with disabilities and the services they provide will be even more critical in emergency situations.
It is particularly important to include pet needs in evacuation planning, as many shelters will not be able to accommodate animals other than those assisting people with disabilities.
Prepare
Make sure your pets all have licenses and ID tags
Ask local animal shelters/clinics if they provide emergency foster care
Arrange with neighbors to care for you pets if you are away from home
Know your pets' hiding places so you can find them quickly for evacuation
Response
When disaster strikes, bring your pets inside immediately. Animals have instincts about severe weather changes and will often hide if they are afraid
Never leave a pet outside or tied up during a storm.
Transport pets in carriers or on leashes; they will feel more secure
Keep a recent photo of your pets in case they get lost
Pet Disaster Supplies Kit
Whether you are away from home for a day or a week, your pet will need essential supplies. Keep items in an accessible place and store them in sturdy, waterproof containers that can be carried easily. The American Red Cross recommends that your pet disaster supplies kit includes:
Medications and medical records and a first aid kit.
Sturdy leashes, harnesses, and/or carriers to transport pets safely.
Current photos of your pets in case they get lost.
Food, potable water, bowls, cat litter/pan, and can opener.
Pet beds and toys, if easily transportable.
Information on feeding schedules, medical conditions, behavior problems, and the name and number of your veterinarian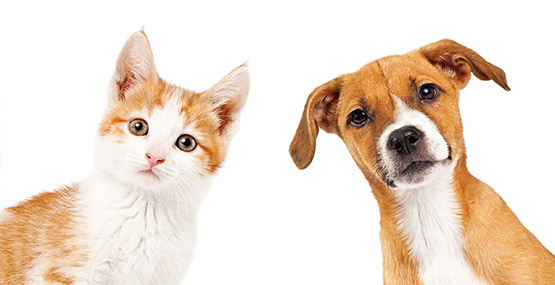 Additional information is available at the following web sites:
Be Prepared for an Emergency
Previous Page - Next Page​