Central Oregon Partnerships for Youth (COPY) Program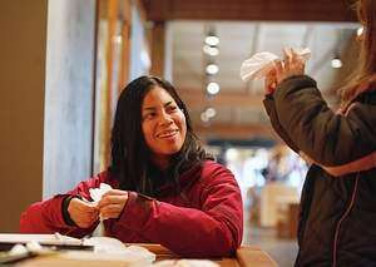 Click here for the ​2021/22 annual COPY report
Children with an incarcerated parent or caregiver face greater risks, barriers, and challenges than those fortunate enough to live in a more stable family environment. The Deschutes County Sheriff's Office created the Central Oregon Partnerships for Youth (COPY) program to provide support and assistance to the children of inmates, giving them an opportunity to succeed.
COPY is not a court mandated program. Youth and families have to apply and be supportive to become involved. COPY does not work with juvenile offenders or kids with extreme mental health needs.
Getting a Child Started
Central Oregon Partnerships for Youth (COPY) is designed to connect safe and appropriate adult volunteers as mentors for a child with an incarcerated parent or caregiver. For a child to be involved in the COPY program they need to:
be between the ages of 5 and 15 years old.
live with their caregiver in, or very near to, Deschutes County.
have an incarcerated parent or caregiver.
be supportive of being involved in the program.
There is no cost for a child to participate. COPY relies on free or inexpensive community events and generous donations from the community. There are numerous ways to refer a youth into the program. Often, referrals come from school staff, FAN advocates, mental health providers, emergency service providers, DHS caseworkers, and many others. If your family is working with one of these agencies, ask them how your child can get involved. Parents or families can also fill out the Referral Form and mail, email, or fax it to the COPY office. COPY staff will get in touch with you to complete the necessary paperwork and add a child to the waiting list.
For more information on getting a child started see the COPY Program Brochure and the COPY Community Referral Form
Volunteer to Help a Child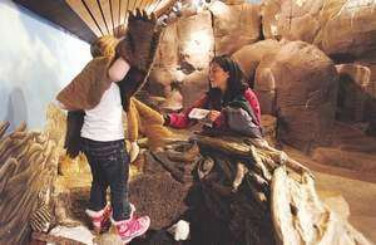 Central Oregon Partnerships for Youth (COPY) relies on the efforts of over forty volunteers working with kids throughout Deschutes County. Each year this group's generosity invests thousands of hours of contact with the youth they mentor.
All of these volunteers are required to attend an initial six-hour training class that addresses program policies, the impact incarceration has on children and families, and how to establish and maintain a mentoring relationship. Volunteers also need to complete an extensive background check and be 21 years of age.
Once a volunteer completes this process, they are matched up with a child between five and fifteen years old who lives in their same community. Each of these families have applied to be in the program and gone through a screening process. COPY staff goes on an initial outing to introduce the volunteer to the child and family and ensure a smooth transition.
COPY mentors are required to make a one year commitment to spend a few hours with their youth per week. Some common activities include biking, community festivals and events, playing in the park, educational assistance, reading at the library, swimming, snowshoeing, arts programs, sports programs, and much more...
To start this process, fill out the COPY​ Volunteer​ Application and Supplemental​ Questions and mail, email, or fax them to the COPY office. If you have problems downloading these documents, contact the COPY office and they will be happy to mail them to you.
​
Central Oregon Partnerships for Youth (COPY)
63333 West Highway 20, Bend, Oregon 97703
phone: (541) 388-6651
fax: (541) 330-9162