During a Disaster - Evacuations
Evacuations are sometimes necessary to ensure public safety. In Central Oregon, they are most commonly the result of a wildfire, but could also result from a hazardous materials release or other emergency.
In Deschutes County, we utilize a three tiered system of evacuation notices:
Level 1 – Ready
Level 2 – Set
Level 3 – Go
We encourage residents to prepare at the first indication evacuations may be necessary and leave as early as possible. Waiting too long could put you in extreme danger. Residents should always be at Level 1 and have a plan to evacuate or shelter in place if necessary.
Plan ahead and make a list of your 5 P's (People, Pets, Pills, Photos, and important Papers). Practice gathering your 5 P's so you can do so easily in an emergency.
Tips for evacuating in an emergency:
Immediate risk - General evacuation orders
If time allows:
Wear sturdy shoes, long-sleeve shirts and pants
Bring car keys, credit cards, road maps, cell phone, charger and important phone numbers
Bring your Disaster Supplies Kit
If you have a pet, make sure it is wearing a collar, bring it in a pet carrier labeled with your name and the pet's name. Bring your pet's Disaster Supplies Kit.
Shut off the water and electricity (unless you are evacuating for a wildfire as firefighters may use your water)
Leave gas on unless instructed otherwise
Lock your home
Follow evacuation instructions
Leave a note or tell a neighbor where you are going
Once you arrive at a safe location, check-in and call your out-of-area emergency contact
If you have a pet:
Take your pet with you
Make sure it is wearing a collar or other identification
Transport your pet in a pet carrier labeled with your name and the pet's name
Bring your Pet Disaster Supplies Kit with you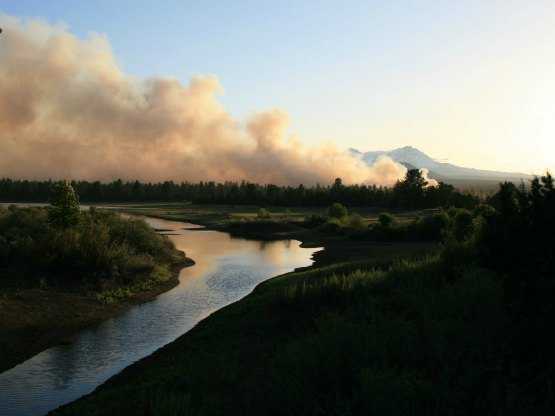 For more information go to:
Ready, Set Go Link
Be Prepared for an Emergency
Previous Page - Next Page​​